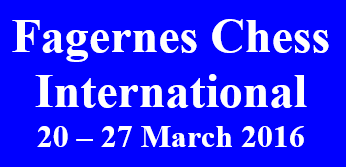 The next tournament at Fagernes will be Fagernes Chess International 2016, played during Easter, 20-27 March 2016.
There will be three groups in 2016:
Open GM-group with rating limit 2150.

Closed IM-group with 10 players. Expected rating average about 2300 and IM-norm 6 or 6.5 of 9.

Elo-group (The open Norwegian Championship) open for all tournament players regardless of Elo.